Patios and Pathways
Predominately blue-gray with some bronzing and occasional rust tones, our flagging has a unique woven surface texture that is naturally slip resistant. It's mica content gives it a shimmer in the sun that adds timeless beauty to any landscape.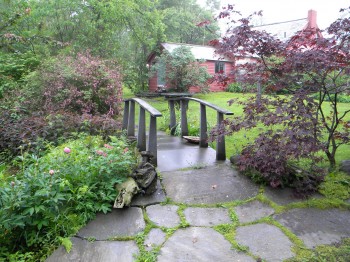 Steps
Our steps are custom created for your order.  We look for a nice natural front edge and snap the edges to your length specification.  The surfaces are the naturally slip resistant texture unique to our unit of the Goshen Schist formation.  We can cut the backs or leave them natural if they will be buried.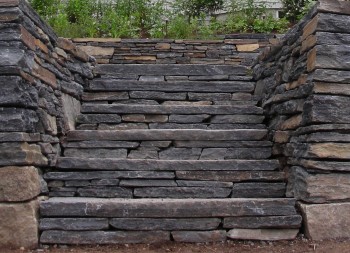 Snapped Ashlar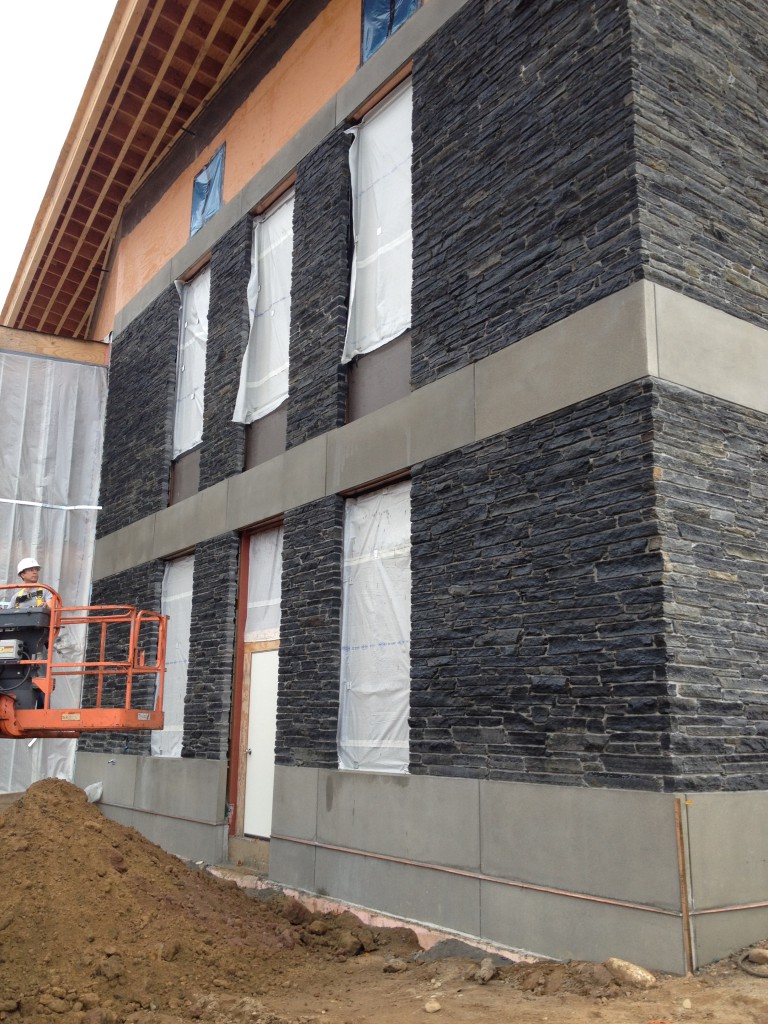 [caption id="attachment_930" align="aligncenter" width="780"]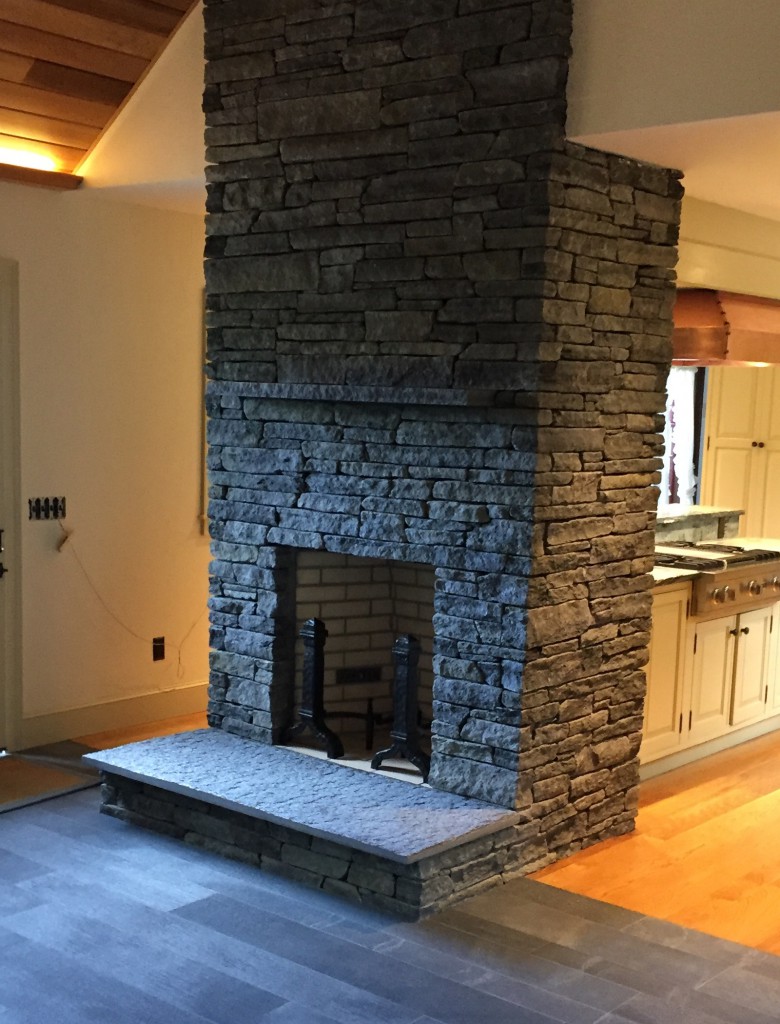 Fireplace with snapped facade, cleft hearth and satin planked flooring.[/caption] We can snap stone on our guillotine to produce a beautiful blue-gray ashlar.  Comes in 4", 6", 8" or 10" shelf depths to face out your poured concrete walls, fireplaces, foundations, chimneys etc.